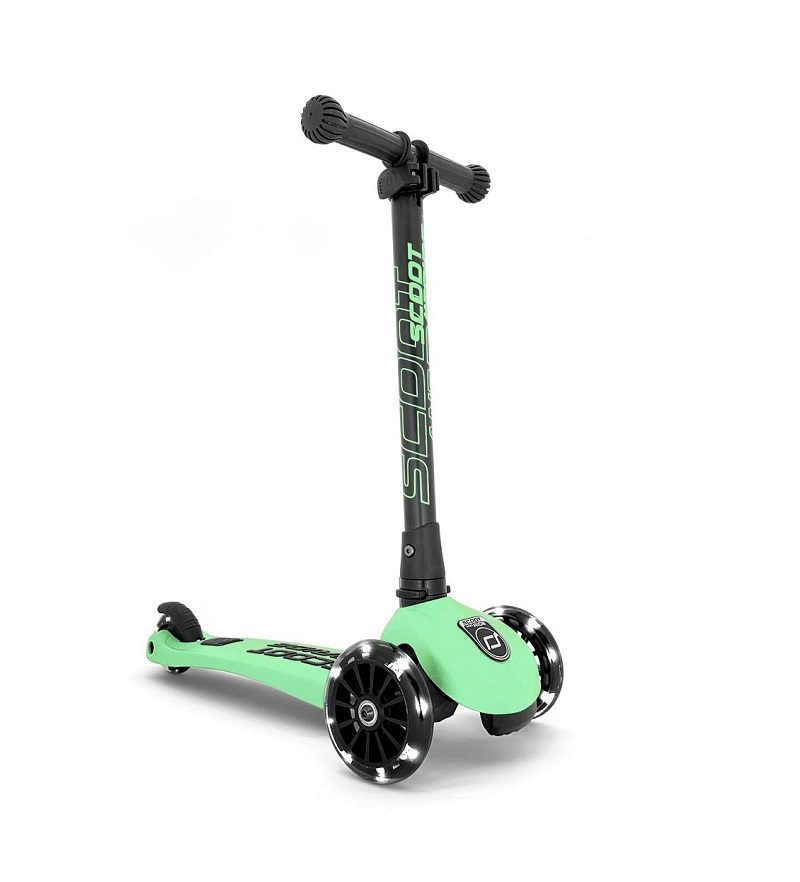 Product information

Materials: plastic, aluminum, rubber
Wheel material: polyurethane (PU), LED lights
Color: kiwi
Handlebar adjustment range (three steps): 62-82 cm
Suitable for height 96-130 cm
Weight limit: up to 50 kg



NB! Children must not be left unattended with the Scoot and Ride scooter! To ensure safety, always wear a helmet when riding a bike!



To make cycling even more fun, our product range now includes the third model of Highwaykick's scooters. "Scoot and Ride LED" is illuminated with LED lights and suitable for children aged 3 to 6 years. Eight white LED lights, located in both front wheels, turn on when you start driving. Turn summer evenings into fun and cruise around with your best friends!

What makes the scooter special:
- handlebar adjustable to three different heights, which can also be folded for more convenient transport;
- LED lights inside the wheels;
- an airbag with a patented mechanism to ensure additional safety;
- smooth braking by applying gentle pressure on the rear fender;
- choose a suitable helmet from HERE

Related products